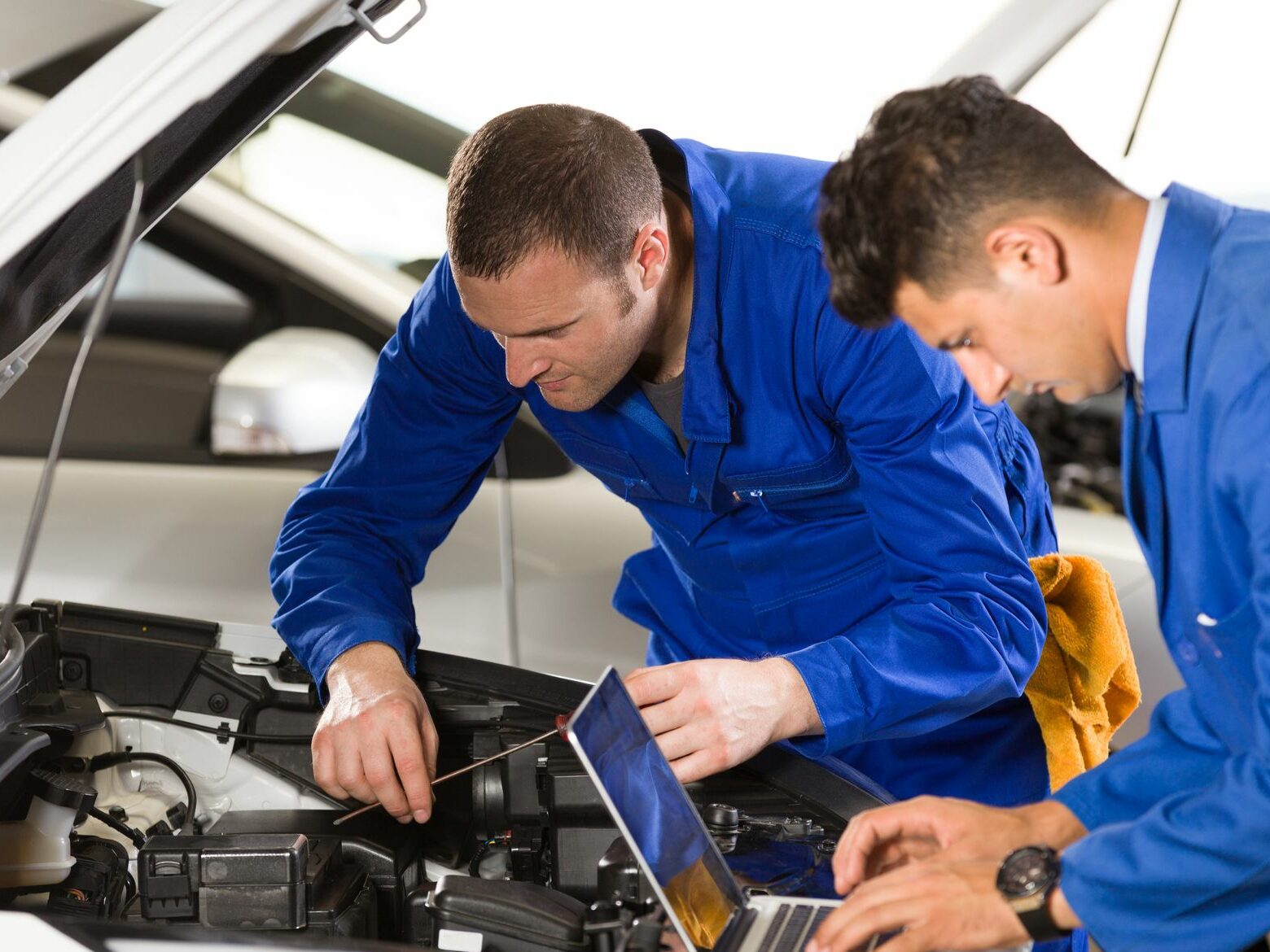 Searching "body shops near me" and "collision repair near me" after noticing a dent in your vehicle's exterior following an accident, you must get the necessary car body repair and car paint repair performed as soon as possible. Here's some advice from your local auto body shop experts on why you don't want to let this problem go untreated.
While you might think of a dent as merely cosmetic damage that you don't need to worry about, the reality is that this issue can get much worse if it's allowed to go unchecked. A dent that isn't fixed promptly could lead to water penetrating through the exterior of your vehicle down to the metal layers resulting in oxidation and rust that can spread far beyond the initial area of the dent.
Rust has the potential to cause lasting damage to your vehicle. It will also diminish your vehicle's value, impacting your ability to sell or trade in the vehicle when upgrading to another ride. All of these issues can be avoided by simply getting the dent checked before the problem becomes more severe.
Get Car Body Repair at a Trustworthy Auto Body Shop
When you need dent removal services or any other repairs for your vehicle, carefully choosing where to go is essential. Your vehicle is a vital part of your life, so you shouldn't trust just anybody with its maintenance. Instead, go to a well-established, trustworthy body shop like ours, where our experts will use their years of experience to rectify whatever issue your vehicle might have.
Dent and Car Paint Repair: Body Shops Near Me
We're standing by to assist you with whatever you need to get your vehicle back to its best. Call us after you notice a dent in your vehicle to ensure no further issues arise. We'll take care of all the repairs you need while providing you with our level of friendly, outstanding customer service. Schedule an appointment with W&L Collision Center today, and we'll take care of your auto body needs.