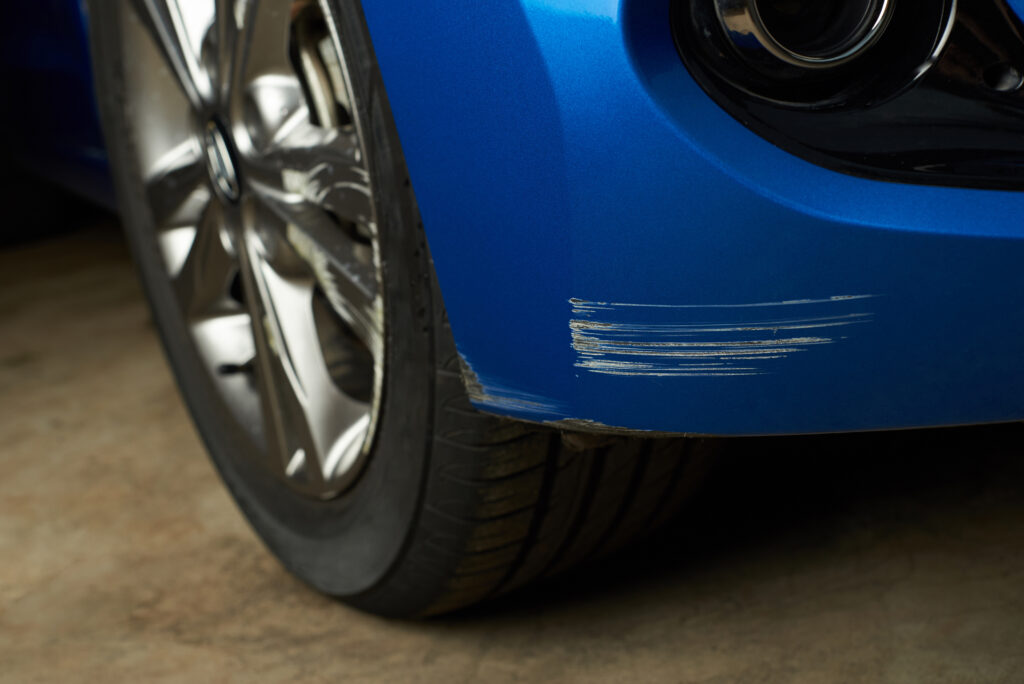 A scratch on your car's exterior not only acts as a constant, visible reminder of an unfortunate event, but as a primer for further damages. Continue reading to learn more about scratch repair and why it's so important to take care of it quickly. 
Car Scratch Repair Service Overview
Why Is Quick Action Necessary?
Your car's paint job is not only a matter of design but a layer of protection. The clear coat that covers the paint on your car acts as a shield against exposure to sunlight and moisture. If the top coat or paint layer is scratched away, the area will immediately become susceptible to further damage such as rust.
The faster you repair a scratch on your car, the better your chances are of avoiding further damage and returning your car to its prior glory.
Do I Have a Dent or Dentless Scratch?
Some scratches are shallow enough to only expose the lower layers of paint and not the underlying metal of the car. These blemishes are known as dentless scratches and the process to repair them includes removing the damaged paint coat, leveling the paint layers, and then thoroughly buffing the area.
If a scratch goes beyond the paint or includes a dent, then the repairs become a bit more complex. Often a technician will have to use some metalworking, body filler, and additional paint to repair both the dent and the scratch.
Should I Touch-Up the Paint Myself?
Touch-up paint kits are notorious for causing unexpected complications. Not only will it be challenging, if not impossible, to match the color of your car leading to unsightly spots and patches, it is much more challenging to apply them effectively than you might think. Avoid the hassle and risk of a quick fix and instead invest in repairs that will last the life of your car.
What Should I Look for in a Mechanic?
Don't trust just anyone when it comes to hiring a technician for scratch repair. Many repairs that technicians complete lie under the hood, hidden from the naked eye. Scratch repair requires the eyes of a specialist who has been trained to see and correct even the slightest imperfections in your car's exterior.
Schedule an Appointment in Northumberland, PA
Don't settle for subpar service when the professionals at W&L Subaru Collision Center can bring your car back to its original glory. Our team of licensed technicians provide both dent and dentless car scratch repair services in Northumberland, PA. Schedule service with our fully equipped car body shop today.